Publication Design & Marketing Material Creation
About the client:
The Common Application is a coalition of more than 600 colleges and universities that all utilize one college application format for potential students. Beyond that, they are an invaluable resource to the college-going student and family—providing content, resources, workshops, and interventions to aid in the attainment of college admission.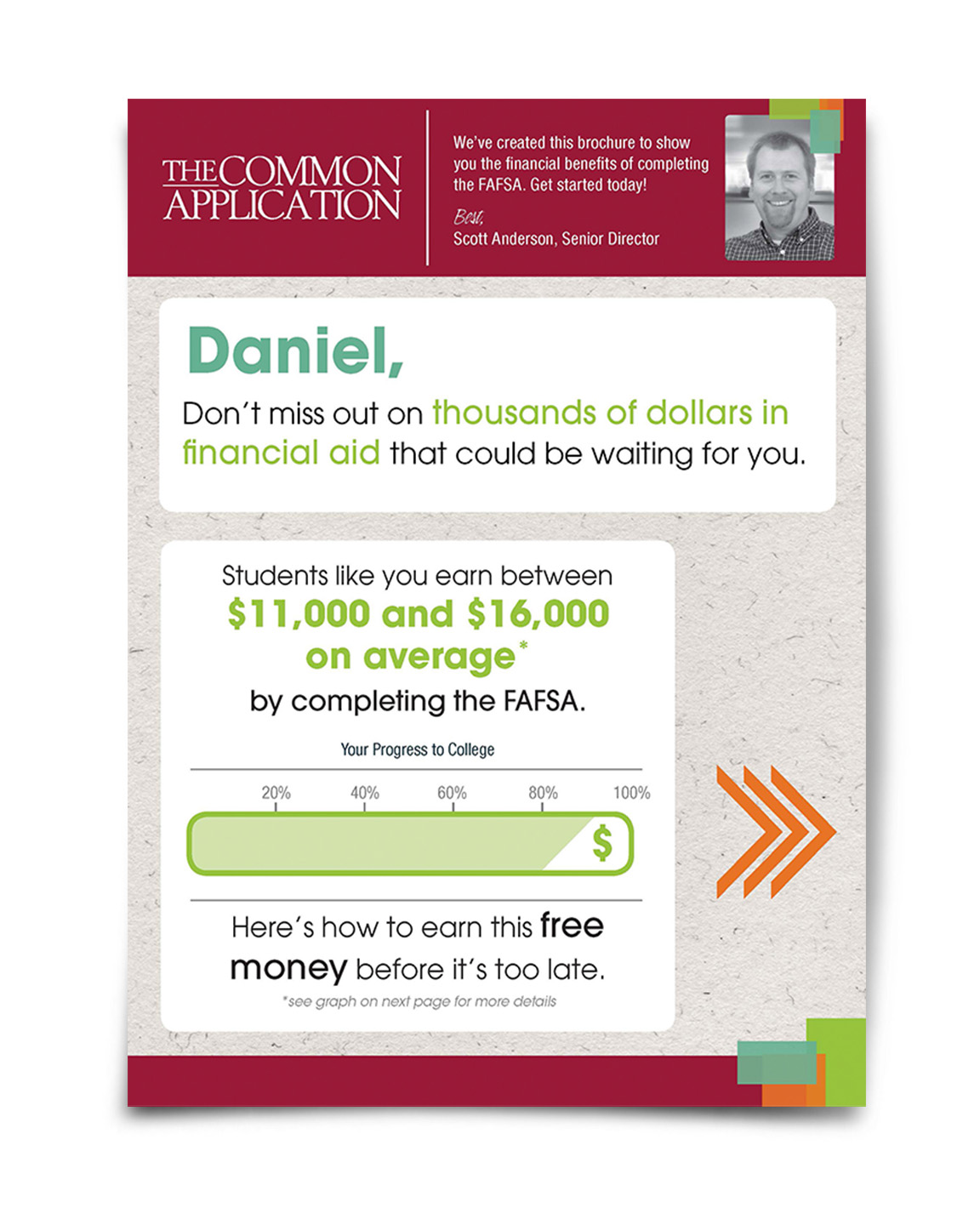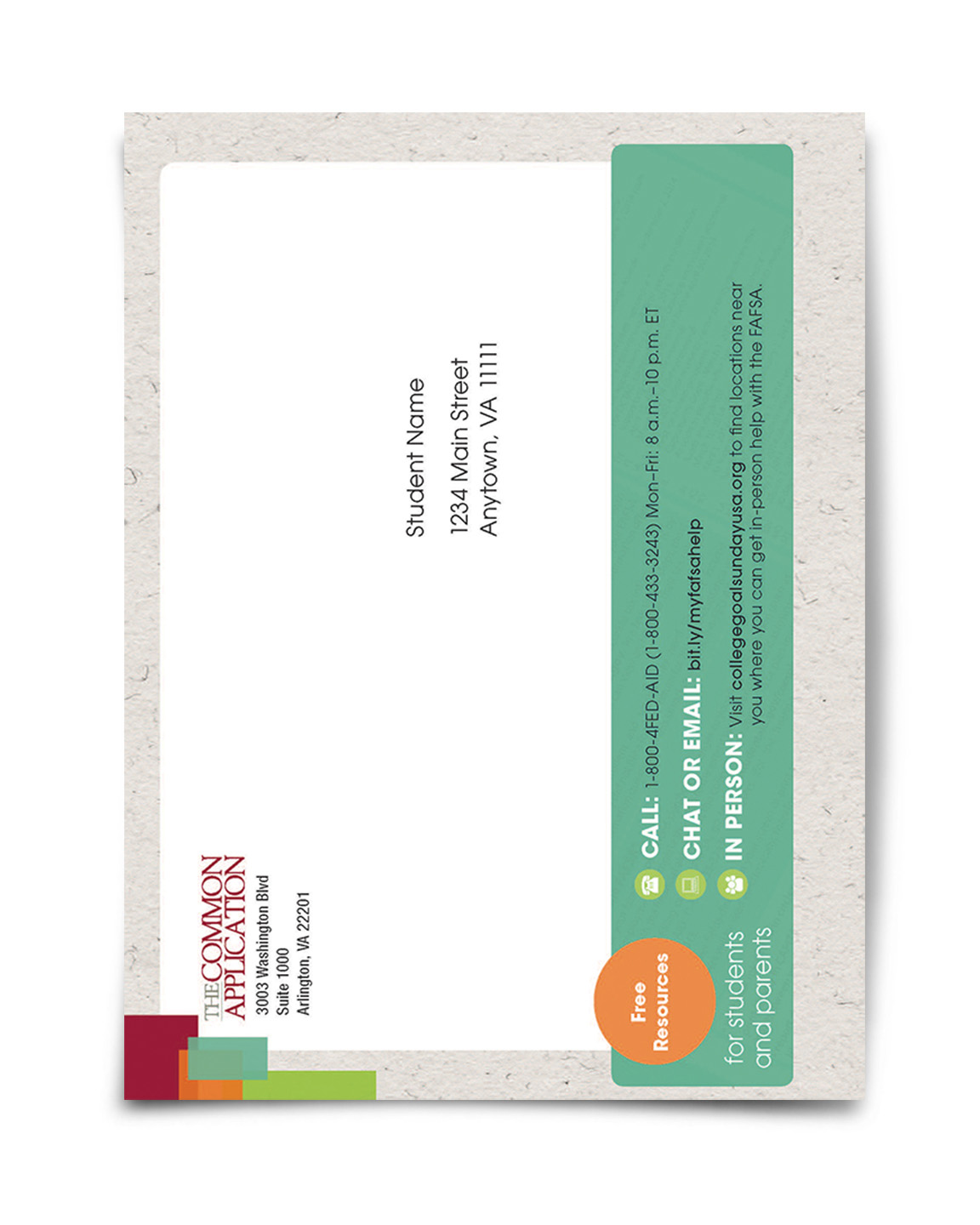 TARGET AUDIENCE:
High school seniors applying to college and their families.
Process:
Work within Common App brand standards of typography, color, and imagery to create a design scheme.
Collaborate with USPS mailpiece analysts and print facility to determine size and format for a folded-self mailer mailable at standard rates.
Analyze text to develop hierarchy of information to make content clearly actionable through design.
Design associated iconography and illustrations for visual variety and communication of key points.
Translate initial design into three different message formats in order to test of effectiveness of content (9 control groups, each set received different mailer version)
GOALS:
Use behavioral insights to inform message and design of mailer (working in conjunction with Ideas42).
Inform high school seniors of the benefits of applying for the FAFSA regardless of family income level.
Compel students to take action and apply for the FAFSA early and provide clear, actionable steps to do so.
Results:
Under a severe time crunch, multiple parties came together to inform and deliver mailers in order to capitalize on the timeframe of early winter for students to apply for FAFSA. Mailers were mailed in mid-January 2016 and results of action taken are pending.